Waterways and Drainage Charge
More than two million property owners throughout the Port Phillip and Westernport region pay the Waterways and Drainage Charge each year. 
The charge is collected by water retailers and we invest the funds in the following service areas to enhance life and liveability across Greater Melbourne and the surrounding region.
Some information on this page including the below service areas is being updated to reflect our 2021-26 Waterways and Drainage Investment Plan. For a detailed look at how your Waterways and Drainage Charge will be invested this year, read our investment plan.
Service areas
Waterway health and amenity
Caring for rivers and creeks to support biodiversity and create pleasant spaces to enjoy. Services include:
improving aquatic habitat
enhancing wetlands and estuaries
providing grants to community groups
planting native trees, cutting grass and spraying weeds
Stormwater quality
Managing stormwater to protect the environmental condition of waterways and bays. Services include:
cleaning up litter
reducing pollutant runoff
building and maintaining wetlands
Flood and drainage services
Providing services that build community resilience to flooding. Services include:
flood warning services
flood response plans
flood protection projects
Flow and water access
Managing and protecting major water resources on behalf of the community.
Emergency response
Managing and responding to emergencies such as flooding and pollution skills.
Waterways and Drainage Charge boundary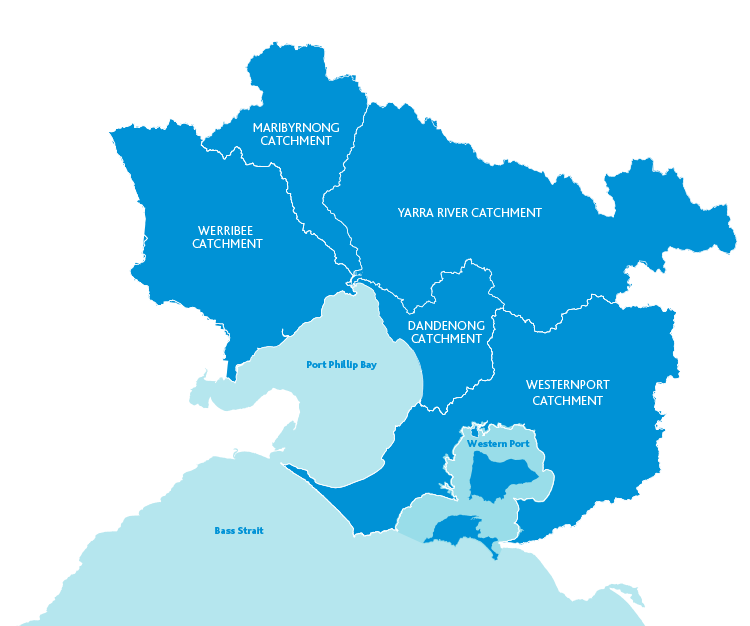 Prices and FAQs
Download answers to frequently asked questions about the Waterways and Drainage Charge, or view current prices.
Further information
How prices are set 
Like all water businesses in Victoria, our prices are determined by the Essential Services Commission. As part of this process we prepare a Price Submission, which details the service standards and prices we propose for a period of up to five years.
How our activities are determined
Our Waterways and Drainage Investment Plan details our responsibilities, goals, levels of service and programs of work to be funded by the Waterways and Drainage Charge. We are required to prepare the plan under our Statement of Obligations, and report on our performance each year.
What's happening near me?
Browse our map to find out what activities we're undertaking in your local area, including our waterways and drainage works.