Hero Image
Wara Paring walks the path to Premier's Sustainability Award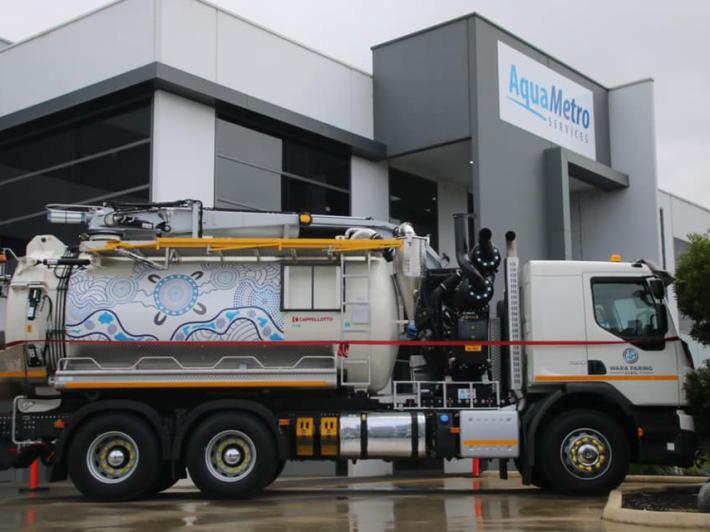 The accolades keep coming for the groundbreaking Wara Paring `Come Walk The Path' Indigenous Civil Construction initiative, taking out one of the top prizes at the prestigious Premier's Sustainability Awards.
The project - delivered in partnership between Melbourne Water and Aqua Metro Services – was named winner of the 'Social and Economic Justice, Industry Leader' award at an online awards ceremony held Tuesday evening.
Minister for Energy, Environment and Climate Change Lily D'Ambrosio announced the winners of the 2021 awards across six categories aligned to the United Nations Sustainable Development Goals.
In each category a Community Champion Award recognises individuals and small organisations, and the Industry Leader Award celebrates medium and large organisations driving a sustainable future.
The ceremony also included special acknowledgements from Premier Daniel Andrews.
Wara Paring involves a 100 percent Indigenous-owned civil construction business working on Melbourne Water projects. Its ambition is to create further job opportunities and pathways for Indigenous young people across the water industry.
The Premier's Sustainability success adds to an impressive list of accolades Wara Paring has achieved in the past 12 months, winning the Victorian and national Australian Water Association Organisational Excellence Award, receiving a high commendation from the 2020 World Commerce and Contracting Innovation and Excellence Awards for Delivering Social and Economic Benefit.
It recently won the Best Collaboration Award at the inaugural Kinaway Business Award, presented by Kinaway - the Victorian Aboriginal Chamber of Commerce.
The Premier's Sustainability Awards, now in their 19th year, recognise Victorians who have demonstrated leadership and innovation in sustainable practices.  Winners were chosen by a broad range of independent environmental experts with sustainability and industry expertise.
"This year's Premier's Sustainability Award winners have set the standard for sustainable innovation," said Minister D'Ambrosio.
"I warmly congratulate everyone who submitted an entry to this year's awards; every submission was testament to the passion and drive of many Victorians to ensure our environment is clean, healthy, and safe for years to come."
Click here to find out more about the 2021 Premier's Sustainability Awards finalists and winners.