Hero Image

Tarralla Creek's natural beauty shines after transformation
Residents of Croydon and surrounds are being urged to explore Tarralla Creek following the completion of significant works to a 550-metre stretch of the creek as part of Melbourne Water's award-winning Reimagining Your Creek project.  
The $9 million project includes a new waterway channel, more than 80,000 new plants, a revitalised wetland, a bird hide, informal creek crossings, gathering spaces, a new bridge and paths and the Wurundjeri Sensory Garden.  
Melbourne Water General Manager Waterways and Catchment Operations, Dr Kirsten Shelly, joined Maroondah City Council Mayor Mike Symon to officially open the creek today.  
Dr Shelly said the Reimagining Tarralla Creek Project began in 2018 with a community consultation process. 
"Providing the community with an opportunity to have a say about what they envisioned for the future of the creek was integral and many of their ideas were incorporated," Dr Shelly said. 
"Melbourne Water's vision is to enhance life and liveability and that means working together to achieve an outcome that allows the environment and the community to thrive.  We want people to utilise and enjoy this area now and well into the future."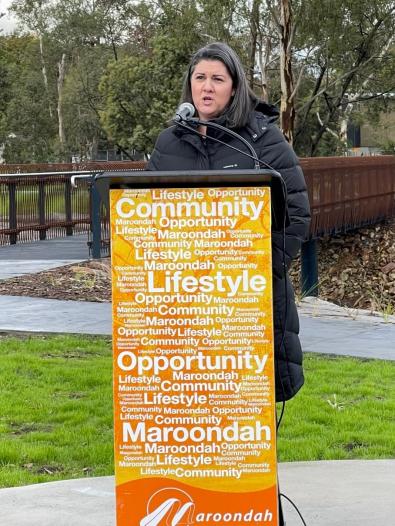 The project will also deliver improved flood mitigation as well as improved quality of water flowing from our urban areas into Tarralla Creek and eventually Port Phillip Bay. 
Councillor Symon said the transformation is stunning and will entice the community to gather to connect with friends, get some exercise or simply relax and enjoy nature.  
"It is wonderful to see the natural beauty of Tarralla Creek has been restored and the community amenities have been improved, allowing greater access for people of all abilities," Cr Symon said.  
"The revitalised wetland will increase biodiversity in the Maroondah area and provide habitat for local fauna."   
The project was co-funded by Maroondah City Council and Melbourne Water and is part of the Reimagining Your Creek which is an innovative program restoring Melbourne's creeks and waterways into accessible and environmental spaces.  
Media Contact:  [email protected]