Hero Image

Reliable water supply in the pipeline for city's growing outer north-west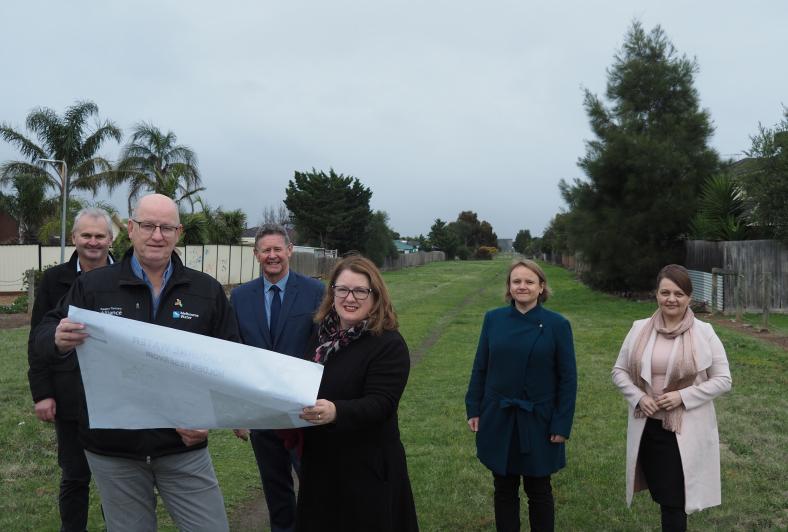 A massive new $22 million pipeline has been commissioned in Melbourne's north-west which will provide vital and reliable water supplies to the growing region.
Melbourne Water has completed work on the Holden Reservoir Inlet Pipeline which can hold 47 megalitres - or the equivalent of around 19 Olympic-sized swimming pools worth of water.
Construction of the 4.15km pipeline began in July 2019. The pipe is now in full use and will ensure a secure water supply for residents and businesses in suburbs across Brimbank, Melton and Hume.
The pipeline will also provide water supplies from the critical Greenvale-Sydenham transfer system to support Melbourne's rapidly expanding outer north-west, with that population set to double over the next two decades.
Of the 1.5 million new homes tipped to be built across Melbourne by 2051, almost half are expected in the city's northern and western suburbs.
Significant planning went into developing the pipeline's location to ensure water supply demands are met while reducing environmental and community impacts. The pipeline is located within the centre median strip of the Melton Highway from Calder Park Drive to Sanctuary Road in the outer suburb of Hillside.
Melbourne Water has worked closely with a range of stakeholders to complete the project – including City West Water, Western Water, VicRoads, Melton City Council, Brimbank City Council and local businesses.
Melbourne Water's General Manager, Major Project Delivery, Eamonn Kelly said the next stage of the project involves construction of two 30 megalitre storage tanks on land at the western end of this pipeline.
The first tank is planned to be built by 2028 and the second for 2040.
"We're pleased to provide residents and businesses with this world-class infrastructure that will ensure we meet the growing demand for water in the outer north-west," Mr Kelly said.
"With tens of thousands of people set to call this area home over the next few decades, it's vital that we provide them with access to a reliable water supply."
"We thank the Hillside and Plumpton communities for their patience and understanding during the construction and delivery of this important project."