PPWCMA integrates with Melbourne Water
We're pleased to announce that today The Port Phillip and Westernport Catchment Management Authority (PPWCMA) officially integrates into Melbourne Water.

This follows the Victorian Government's decision in February 2021, and changes to legislation which take effect from today.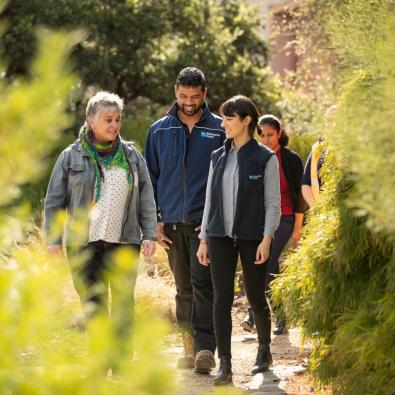 This is the beginning of a single, integrated entity with a shared vision for catchment and waterways management across the Port Phillip and Western Port region.
As part of the integration, Melbourne Water welcomes PPWCMA's highly skilled and experienced employees who deliver a wealth of collaborative projects across the catchment, all of which will actively contribute to our goal of Enhancing Life and Liveability. These projects include The Port Phillip and Western Port Regional Catchment Strategy, Regional Landcare Coordination, Ramsar Protection Program, Living Links, Grow West, Yarra 4 Life and more.
While today, 1 January 2022, is the official integration date, a staged and considered transition will continue throughout 2022 to support our combined workforce, customers and key partners.
The integration is an exciting next step for Melbourne Water and natural resource management in Victoria more broadly.