Hero Image

Peter's prostate cancer story raising awareness about the need to #GetChecked
It's Prostate Cancer Awareness Month – and we encourage you to listen to this compelling story from Melbourne Water employee Peter Cations around the importance of having regular check-ups with your GP - and looking after your health.
Concerns were raised for Peter, one of our Safety Managers, after he returned a high PSA result in June 2018 from a regular blood test.
Unfortunately a biopsy delivered the news Peter didn't want to hear – he was diagnosed with stage one cancer and needed surgery to remove the tumour.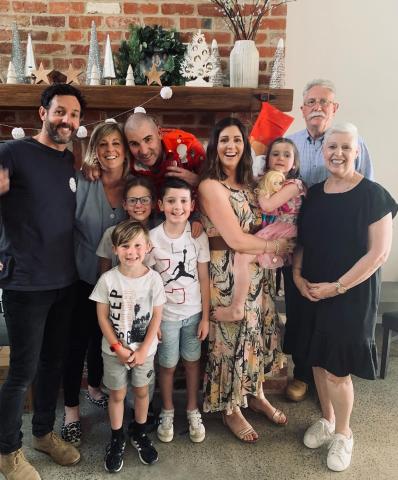 "I was devastated," Peter said. "You start thinking about `where does the future go?' `What can you do (and) what can't you do?' `How's it going to impact on the family?'
"It hit me with a brick."
After a lengthy recovery, Peter's surgeon gave him the good news that his results were all clear."
It prompted Peter to reach out to his younger brother Dale and encourage him to get a check-up. It proved a life-changing decision as Dale was diagnosed with stage 3 cancer and also had surgery to get it removed in February this year.
"You're best chance for either cure or treatment is early detection," Peter said. "If you do have a problem, detect it early and you'll be able to get something done about it.
"The message is #Getchecked."
Prostate cancer remains the most common cancer in Australian men with around 17,000 new cases annually.
Watch Peter's story below and visit the Prostate Cancer Foundation of Australia website.