Hero Image

New Yarra River pathway gives paddlers safe and direct access to the water
Water sports enthusiasts have safer and easier access to a section of the Yarra River in Melbourne's east thanks to a major project completed by Melbourne Water.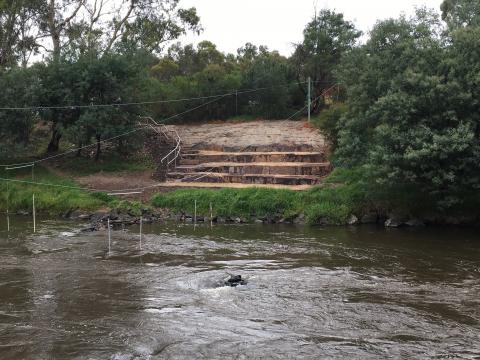 New pathways and stairs have been built into the river bank at two sections at Candlebark Park in Templestowe.
One of the revamped areas lies beneath the Fitzsimons Lane bridge - to improve canoe and kayak access to the Yarra. A new viewing area for spectators was also created close to the bank on the southern side of the river.
Melbourne Water's North West Regional Services Acting Manager, Andrew Mellor says the success of the project has been achieved through a strong working partnership with Paddle Victoria and Manningham City Council.
"These works have created a green, relaxing space for the community to enjoy and have improved the amenity and safety of this area.
"As the caretaker of Melbourne's waterways and surrounding open green spaces, Melbourne Water is proud of the work we do every day to help make our city a great place to live and enjoy," Mr Mellor said.
Paddle Victoria's Executive Officer, Mark Heggie said the project was completed along the section of the Yarra River which is home to a canoe slalom training course used by Olympic Games hopefuls.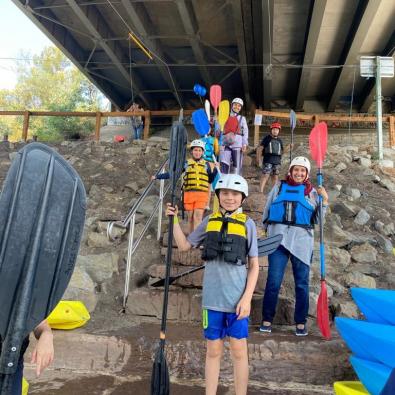 "Melbourne Water has delivered an important project that will benefit both the community and boating groups by providing secure access and connection to the Yarra," Mr Heggie said.
Three-time Olympic Slalom athlete Warwick Draper, who is also President of the Melbourne Canoe Club, regularly exercises at the site. He said the facilities had transformed the venue for both general users of the river and athletes training on the canoe/kayak course.
"The local canoe club recently ran a club kayaking day where more than 100 people showed up.
"The new access point and viewing areas provided a fantastic opportunity for spectators, coaches and competition judges to make the most of the river's beauty and venue as a whole," Mr Draper said.