Hero Image

New Melbourne Water Managing Director announced
The Board of Melbourne Water is pleased to announce the appointment of Dr Nerina Di Lorenzo as the next Managing Director of Melbourne Water.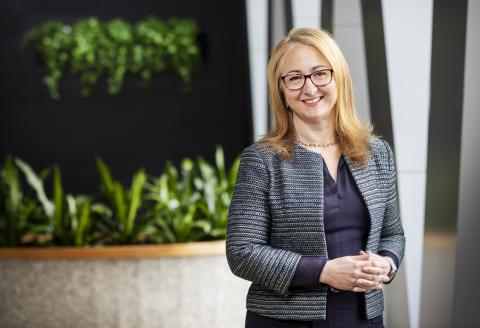 Melbourne Water's Chair, Professor John Thwaites, said Dr Di Lorenzo was an outstanding appointment and the Board was looking forward to working closely with her in the next phase of Melbourne Water's history.
Dr Di Lorenzo joined Melbourne Water in July 2019 as the Executive General Manager of Service Delivery and has played a critical role reshaping the organisation to provide reliable and secure water services the community values. Prior to this role Dr Di Lorenzo was the Chief Executive Officer of the City of Moreland.
"In her time at Melbourne Water, the Board has been thoroughly impressed by Dr Di Lorenzo's leadership, skills and ability to drive customer outcomes in a collaborative way," Professor Thwaites said.
"This historic appointment – the first female Managing Director in the organisation's 130 history – builds on previous appointments of women to senior roles in the organisation."
Dr Di Lorenzo said she was honoured to be appointed as Melbourne Water's next Managing Director and was looking forward to taking on the role.
"I'm particularly excited about forging stronger relationships with our customers and delivery partners, especially Traditional Owners. The sector is facing big challenges including long term water security, reducing our greenhouse gas emissions, improving the health of our rivers and catchments and making greater Melbourne an even better place to live. We can only meet these challenges by working hand in hand with our customers and the community," Dr Di Lorenzo said.
Dr Di Lorenzo holds engineering qualifications and is vastly experienced in asset management. She has also worked in the highly complex processing environment of the oil sector, on the oil rigs in Bass Strait.
Dr Di Lorenzo succeeds Michael Wandmaker who has been Melbourne Water's Managing Director since September 2014 and will step down from the role on 30 November 2021.
Professor Thwaites thanked Mr Wandmaker for his great dedication and achievements as Managing Director over the last seven years.
"In his time with Melbourne Water, Michael has delivered significant business improvements and made great strides forward on safety improvement, increased employee engagement, innovation and optimising all aspects of our operations to keep customer water bills as low as possible. He is leaving the organisation in great shape and the Board thanks him for his service".