Hero Image

National Reconciliation Week: In This Together
Melbourne Water is proud to support 2020 National Reconciliation Week and this year's theme `In This Together' has never been more appropriate. We are an organisation which values a working environment based on respect and we understand the important connection that Aboriginal and Torres Strait Islander peoples have with the land and waterways.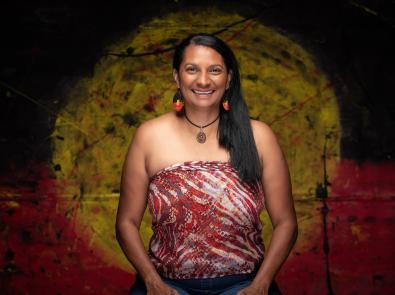 Melbourne Water's Principal Advisor Aboriginal Engagement is Nova Peris OAM. Nova Peris was the first Indigenous woman elected to Federal Parliament and an Olympic and Commonwealth Games gold medallist.
Here are her reflections on National Reconciliation Week.
Throughout the next week and beyond, ask yourself: "What does reconciliation mean?"
According to the Cambridge dictionary, it is "a situation in which two people or groups of people become friendly again after they have argued".
It also says "it is the process of making two opposite beliefs, ideas, or situations agree".
My name is Nova Peris. I am the Principal Advisor for Aboriginal and Community Engagement at Melbourne Water. 
I would like to acknowledge Bunurong, Wadawurrung and Wurundjeri Woi Wurrung of the Kulin Nations, the Traditional Owners of whose land and waterways I work upon. I pay my respects to their Elders, past present and emerging leaders of their communities. 
I am a descendant of the Iwaitja peoples of Western Arnhem Land, the Yawuru and Gidja peoples of the West and East Kimberley. 
I acknowledge all Aboriginal peoples of this continent and pay my respect to them all for their continuous ongoing relationships with their lands and waters of which they continue to practice their inherit responsibilities. 
Way back in 1996, the Council for Aboriginal Reconciliation launched Australia's first National Reconciliation Week (NRW). In 2000, Reconciliation Australia was established to continue to provide national leadership on reconciliation. 
In the same year, approximately 300,000 people walked across Sydney Harbour Bridge to show their support for reconciliation.
Today, National Reconciliation Week is celebrated by businesses, schools and early learning services, organisations, and individuals right across Australia.
Hundreds of events are held each year.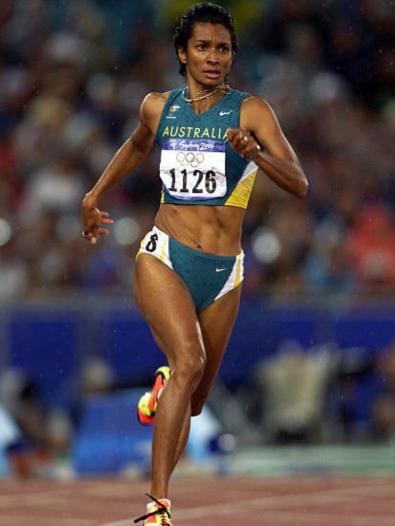 The year 2000 was not only when Reconciliation Australia was established, but also the year that I ran at the Sydney Olympics.
I ran five times in front of 110,000 people. A Sydney Olympics, a packed stadium, me reaching the Olympic 400m semi-final and then running in 4x400m Olympic final, breaking an Australian and Oceania record.
Two decades later that record still stands.  Who could ever forget that incredible moment in history where Cathy Freeman's gold medal win in the 400m stopped the Nation?
It was the same year that I historically ran around Uluru - barefooted - as the first of 10,000 Olympic torch bearers. I did this because both my Mother and Grandmother had always taught me to stay humble and true to myself, and to remain eternally grateful to those giants whose shoulders I have stood atop all through my life.  
Running barefooted in front of a nation and the world was a sign of immense respect for my ancestors that have paved the way for me. I was in a position of influence and it was a privilege because of their strength and resilience.
I also wanted to showcase to the world the very real disparities of inequalities faced by Aboriginal people in this Country. 
During National Reconciliation Week we are asked to remind ourselves of two significant dates.
The first is May 27 - the anniversary of the 1967 referendum when over 90 per cent of Australians voted in favour of amending two sections of the Australian Constitution. The main one was counting Aboriginal people in the census. This affected the self-worth and sense of value of Aboriginal People in Australia.
Given that this is such recent history, can you think about how this is still impacting Aboriginal people in Australia today?
My Nana Peris, Nana Janey and my Mother Joan. The three matriarchs of my family who, like a lot of other Aboriginal women, are the pillars of strength and sheer resilience. They lived and survived the atrocities of Australia's dark histories. They lived through the 1967 referendum.
When the British arrived on our shores more than 200 years ago, they declared that Australia was terra nullius  –  'empty land', or land that belonged to nobody. Aboriginal and Torres Strait Islander peoples, our descendants and ancestors survived the attempts of genocide.
On June 3, 1992, together as a race of peoples we all cried tears of joy when the High Court of Australia decided that terra nullius should not have been applied to Australia. 
This decision recognised that Aboriginal and Torres Strait Islander peoples had rights to the land – rights that existed before the British arrived and can still exist today. 
As an Aboriginal person the blood of my ancestors runs through my veins. This keeps me grounded and continues to shape me every day.
My Mother Joan Peris, a survivor of the Stolen Generation, taught me to make sound decisions and take strong action when I believed in something. She always said if you are going to stand for something, then you speak loud and clear about it. 
So today I continue to speak loud and clear; that as a nation we still have a long way to go to achieve equity between Aboriginal and non-Aboriginal people.
Whilst we celebrate how far we have come let's not forget how far we still have to go.
I am forever asked to get over the past, but if I do that then I deny who I am. I am a descendant of the past. 
We are a magnificent country. 
We have shown what can be done when we all adopt the Aussie trait of 'In this Together'. One Country, two histories and the need to be adopted and accepted as one, irrespective of how hard the last 250 years have been. 
White Australia does not lose 250 years of history, it gains a history that stretches back over 50,000 years. This is what we can all celebrate and be proud of.
Melbourne Water understands the important connection that Aboriginal and Torres Strait Islander peoples have with the land and waterways on which our operations take place.
The work and planning that our organisation is doing now and into the future is protecting this vital asset while collaborating with and supporting Aboriginal and Torres Strait Islander cultures.
Protecting the environment and water have always played a vital role in our communities. We continue to work in collaboration with Traditional Owners in delivering our Reconciliation Action Plan commitments and through our projects, activities and our services.
I want to congratulate the leadership of Melbourne Water for believing in reconciliation and having the determination to be on the right side of history and writing the wrongs of the past with collaborating on true partnership with the Traditional Owners.