Hero Image
National accolade for Reimagining Your Creek program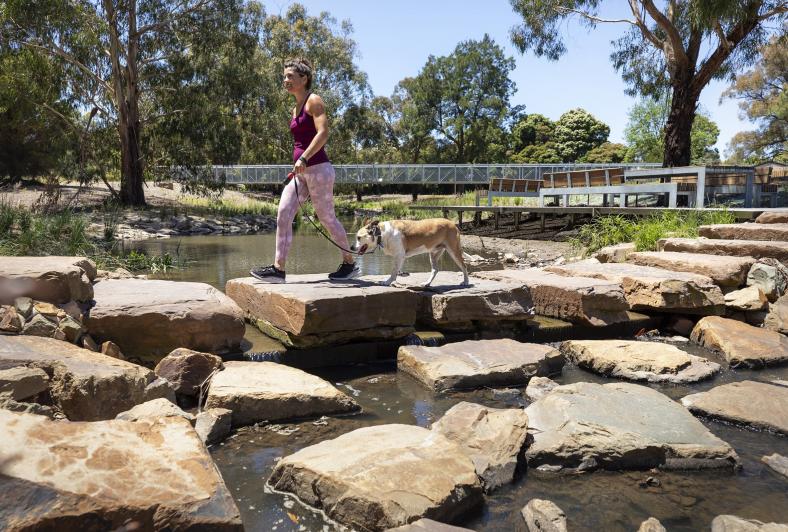 Melbourne Water's award-winning Reimagining Your Creek program has received another accolade – this time at a national level.
The program was announced as one of two nation-wide projects to receive an Landscape Architecture Award for Infrastructure at the 2021 National Landscape Architecture Awards.
Previously the program took out the top Infrastructure prize at the Victorian awards earlier in the year.
Reimagining Your Creek was one of 47 projects across 17 categories recognised by the Australian Institute of Landscape Architecture.
Reimagining Your Creek is an innovative program restoring Melbourne's creeks and waterways into accessible and environmental spaces with projects completed in Boronia (Blind Creek) and Melton (Arnolds Creek).
Works are shortly commencing to naturalise a section of Moonee Ponds Creek in conjunction with the Chain of Ponds Collaboration Group. The project on a section of Tarralla Creek in Croydon is nearing completion.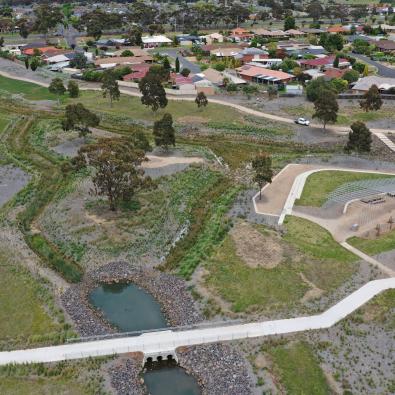 Melbourne Water partnered with local councils, DELWP and design consultants REALMstudios and Alluvium Consulting to plan and design the program. A co-design approach was adopted with the community for each project to ensure that the project delivered on community expectations and opportunities.
Reimagining Your Creek Program Manager Neil Featonby said it was an honour to be recognised nationally for the work Melbourne Water is doing to deliver liveability outcomes for communities.
"Melbourne Water is delighted how this program is creating beautiful natural spaces and allowing locals to reconnect with nature and their local waterways," Mr Featonby said.
Project Manager Fin Adamson said this exciting program of works is delivering improved waterways for Melbournians and there's already been an increase in people enjoying these outdoor spaces since works have been completed.
"We are planning the next stage along Blind Creek that will reimagine a 1.6km stretch to Lewis Park where we will also be constructing new wetlands and open space improvements," Mr Adamson said.
Melbourne Water looks forward to continuing to deliver the Reimagining Your Creek Program across Melbourne's waterways that contribute to Enhancing Life and Liveability.