Hero Image

NAIDOC Week - Get Up! Stand Up! Show Up!
It's NAIDOC Week, a time when Australia recognises and celebrates the history, culture and achievements of Aboriginal and Torres Strait Islander peoples.  
This is an important week on the calendar for Melbourne Water because we respectfully acknowledge Aboriginal and Torres Strait Islander peoples as the Traditional Owners and custodians of the land and water on which all Australians rely. We operate on the Bunurong, Wadawurrung, Wurundjeri, Gunaikurnai and Taungurung lands and recognise the cultural, social and spiritual connections to it.
Rhys Collins is a Worimi descendant from Nabiac in NSW. He helps drive meaningful change for the future of water management in his role as Melbourne Water's Relationship Manager Traditional Owners.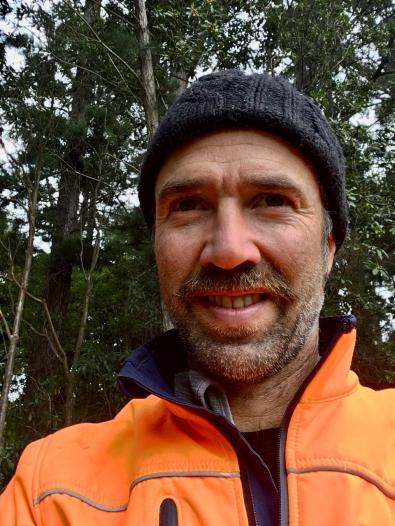 Rhys began his role in 2018. He builds trust and connections with Traditional Owners and nurtures a shared passion to care for and protect the environment. His work helps to provide Traditional Owners to not only have a voice but be able to make decisions.
Rhys admits this work can be complex, but a positive shift is occurring. This is evident with the recent formal partnership signed with the leaders of the Gunaikurnai Land and Waters Aboriginal Corporation, paving the way for both groups to work together on agreed priorities for the waterways in the region.
"In my role it's so important to ask questions, listen and be patient," Rhys said.
"Each group is different, and we must respect that to move forward. This is something we can all take on board as we celebrate NAIDOC Week.
"NAIDOC Week is an opportunity for all Australians to listen and learn about the injustices of the past and to also look ahead and celebrate the evolution of our living culture. There is so much to offer."
The theme for NAIDOC Week 2022 is Get Up! Stand Up! Show Up! While Rhys connects with each part of this theme, the aspect that resonates most strongly is Show Up!
"For me this means being available when you say you will, building trust, showing respect, following commitments through, and delivering, Rhys said.
"A great example of this is when Melbourne Water staff volunteered their time to help plant trees at the site of the original Coranderrk Aboriginal Station, situated on Wurundjeri country." 
"There is no shortage of enthusiasm and genuine interest in supporting Traditional Owners."
Rhys encourages the community to find a NAIDOC Week activity close to home and get involved. More information on local events here.
Media Contact: [email protected]er.com.au