Hero Image

Melbourne's citizen scientists celebrate 20 years of the Frog Census
One of Melbourne Water's most popular volunteer programs has hopped to a major milestone this spring – marking its 20th anniversary.
The Frog Census is a community-based frog monitoring program established back in 2001. It uses data submitted by citizen scientists to help Melbourne Water teams track the health of the city's frog populations, protect frog habitat areas and improve waterway health.
For the past two decades hundreds of frog loving volunteers have visited ponds, creeks, rivers and wetlands across Greater Melbourne to record a cacophony of frog calls - sharing their important data with Melbourne Water.
The intel has provided important extra information about the overall health and population trends of urban frogs.
Melbourne Water's Waterwatch Coordinator James Frazer said almost 14,000 frog reports have been submitted by dedicated volunteers.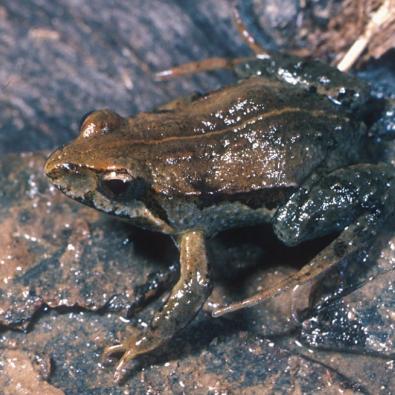 "Importantly, this amazing group of people have detected rare and endangered frogs such as the Growling Grass Frog, Southern Toadlet and Bibron's Toadlet at a number of Melbourne sites.
"Our communities have also been instrumental in helping identify priority locations for conservation efforts including improving habitat and water quality," Mr Frazer said.
Five years ago the Frog Census underwent a digital transformation through the development of the Frog Census App, and the creation of a thriving Frog Census Facebook Group.
There are now around 4000 users of the app via which an impressive 9000 frog croak recordings have been submitted to Melbourne Water.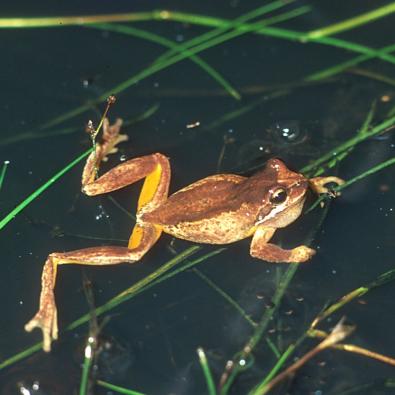 "The Frog Census App has made our program even more accessible to the community as it allows volunteers to simply open the app and press record to capture the sounds of frogs enjoying their habitats," Mr Frazer said.
"Frogs can be found all over Melbourne and they play an important role in the waterway ecosystem. 20 years of frog census data proves this.
"And that's a milestone  everyone involved will be celebrating."