Hero Image

Melbourne Water welcomes new board members
Melbourne Water congratulates and welcomes three new board members appointed this week: Anita Roper, Andrew Cairns and James Atkins.
The trio will join continuing board members John Thwaites (Chair), Kathleen Baily-Lord, Robyn McLeod, Russell Anderson, Fiona Rowland and our Managing Director Michael Wandmaker.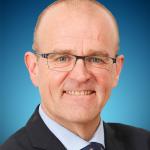 Andrew Cairns has extensive experience in the water industry, having served on the Board of Coliban Water and as Chair of Western Water. His professional career has spanned a number of industries in Australia and internationally, including manufacturing, telecommunications and finance. Andrew is a strong believer in the importance of corporate social responsibility. As CEO of Haven Home Safe he works collaboratively with government, public and private partners to help prevent homelessness in Victoria.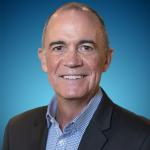 James Atkins is an experienced business advisor, marketing strategist, and company director with over 35 years of experience working at a senior level in the retail, financial services, and energy sectors. He is currently the Chair of Greening Australia and BIG4 Holiday Parks and a Board member of the Connective Group, .au Domain Administration and Circus Oz. James is also director of Vantage Strategy, a consulting firm that provides business advisory services to commercial, Government, and not-for-profit organisations.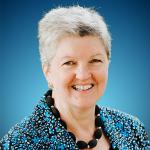 Anita Roper joins from the Board of Yarra Valley Water and has experience in senior management roles working with business, government, communities, and multilateral agencies in Australia, Canada, the UK, and the USA. Her executive career spans the private and public sectors, including Chief Executive Officer at Sustainability Victoria and Global Director of Sustainability with Alcoa in New York. Anita is currently Chair of the Aluminium Stewardship Initiative and Chair of the Stroke Association of Victoria and has served on numerous boards and advisory panels.
Retiring from Melbourne Water's Board is our Deputy Chair, Merran Kelsall, along with Hugh Gleeson and Garry Smith; all have served as directors since 2015.
We thank Merran, Hugh and Garry for their guidance and contribution to Melbourne Water and the broader water industry.
Meet our Board of Directors

Our Board of Directors comprises a non-executive chairman, seven non-executive directors and the Managing Director.