Hero Image

Melbourne Water MD calls to #BreaktheBias on International Women's Day
Melbourne Water Managing Director Dr Nerina Di Lorenzo highlights that now more than ever is the time to #BreakTheBias on International Women's Day.
"I am proud to be leading our organisation through an important decade for water security, and a workplace with a strong commitment to inclusion and diversity. Now more than ever we need diverse experiences, voices and perspectives to solve the complex challenges ahead" Dr Di Lorenzo said.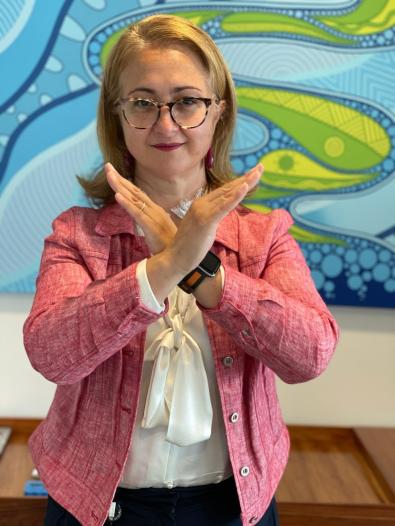 Dr Di Lorenzo said that for Melbourne Water, breaking the bias is ensuring equal representation across all roles and disciplines including those in science and more technical roles.
"Increasing gender equity creates a diverse and inclusive workplace for everyone. Every staff member benefits from being in a workplace that's free of gender based biases, and we can all contribute to making that a reality," she said.
Dr Di Lorenzo said that it is important for all Australians to increase their awareness of bias and its different forms to advance equality across genders.
"Increasing understanding of unconscious bias and its impacts is crucial for fostering more diverse, equitable and inclusive workplaces," she said.
Melbourne Water was recognised in the 2021 AFR BOSS Best Places to Work List for driving flexibility, equality, diversity, inclusion and wellbeing.
Overcoming gender bias through employee awareness training is a key part of the Melbourne Water Diversity and Inclusion Strategy.