Hero Image

Meet our essential workers: Skye Boyd-Gerny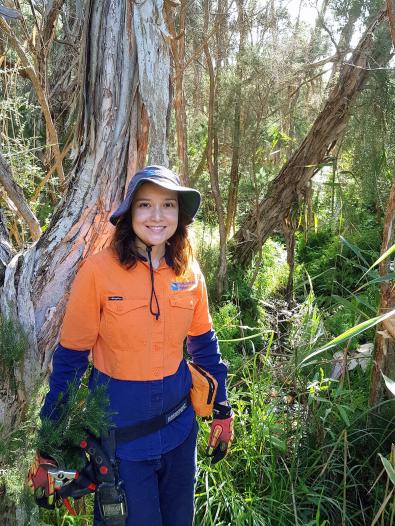 As an essential service provider, Melbourne Water's staff continue to ensure reliable water, sewerage and drainage services, as well as protecting the environmental health of Melbourne's rivers and creeks.
Our essential workers provide safe drinking water and help to protect the health and environment for communities across greater Melbourne, and we want to highlight the great job they are doing every day.
One of those is Skye Boyd-Gerny, a member of our natural resource management crew who works to improve biodiversity along Melbourne's rivers and creeks.
MW: What is your role at Melbourne Water and what does that entail on a daily basis? 
SBG: "I am a natural resource management crew member, which involves working towards the conservation and regeneration of biodiversity around Melbourne's wetlands, rivers and waterways. On a daily basis we strategically target invasive species and prevent them from getting into the waterway, we protect the existing vegetation by hand weeding around native plants and we work on revegetation projects to improve the health of the creeks."
How has your work load/working day changed in the current environment? 
"The main change is that, instead of all going in one vehicle, our team of four will all go separately in our own cars to sites. In terms of work sites, we have made changes to prevent different essential areas of the organisation from mixing together. For example, we avoid working at reservoir sites while other teams such as water supply are in the area. We have less interaction with other teams but we are using technology a lot more to communicate effectively with each other. I would say our team has been extra vigilant looking out for each other during these times."
What challenges are you facing to do your job? What have you learned from this experience?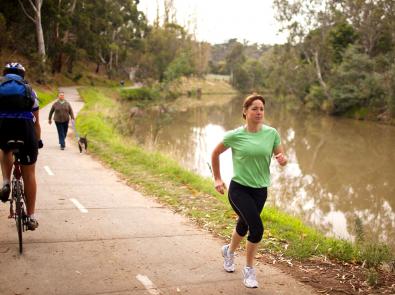 "We are finding that the parks and waterways are very busy at the moment as many people are out exercising. We have been able to get around this by strategically choosing where we work and displaying signs asking the public to say hello from a distance for our safety. It's been really nice to receive many far away thanks from the public for maintaining their places of tranquillity.
We are lucky to have many parks and waterways in our city. They serve an essential function especially in lockdown to exercise outdoors in this crisis. We have definitely learned how important and essential Melbourne's green spaces, creeks and rivers are to human health. 
"I think a very positive outcome from this pandemic is that many people will realise the priceless value of our parks and rivers." 
How are you practising social distancing on the job? 
"We are practising social distancing on the job by going in separate vehicles, staying 1.5m away from each other while working, using hand sanitizers/washing hands very often and thoroughly cleaning vehicles and shared surfaces. We usually work on either side of the creek to maintain social distance from each other."
In general, how are you coping both personally and professionally from this new working environment?
"Personally, I am using this time to grow and improve by learning new skills, meditating and reading my way through a long list of books on personal growth.
"Professionally, I am finding we are stronger as a team and department with our interpersonal bonds as my colleagues have each other for our social outlet.
Our resilience as a team has definitely increased. I think we will emerge a stronger organisation with greater efficiency, greater work life flexibility and greater knowledge of protecting the health of our colleagues and community." 
How are you being supported by your colleagues, manager?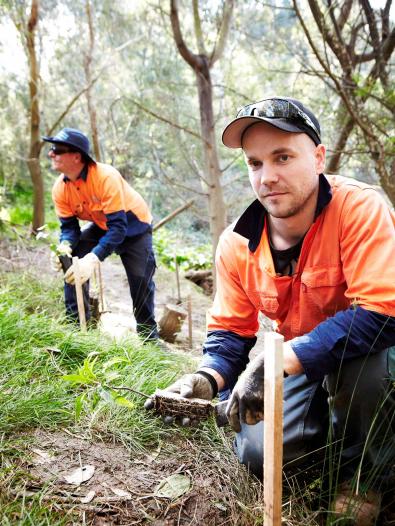 "I feel much supported by my team leader and supervisor. There have been many phone calls to discuss if there is anything they can do to make us more comfortable in this crisis. I really value that we have been asked these questions and are able to discuss solutions together.
"My colleagues and I have created a really emotionally intelligent supportive team environment. We have been checking in with one another more often in these times, listening to each other and letting colleagues know we care about one another. It has also been important to maintain a sense of humour and relaxed atmosphere, whilst still looking out for our collective safety." 
What do you love most about your role? 
I love being able to work in an essential service that contributes to the health of all living things. In these times of crisis, we can clearly see the interconnectedness of human, animal, and environmental health.
"Waterways provide important habitat for many species but they also provide priceless important ecological functions to the world, not to mention a positive impact on our physiological and psychological health. It's important for us to continue to improve the health of Melbourne's waterways, contributing to a healthy environment for all the plants and animals, which in turn influences our health and communities well-being."