Hero Image

Let's talk about science – and Dung Beetles!
Who would want to be a Dung Beetle? Their existence sounds, frankly, disgusting. Most Dung Beetles use super strength to roll animal poo into balls. They bury these balls, feed from them and lay eggs in them. 
But Dung Beetles are fascinating insects who play a significant role in agriculture and our ecosystem. As a result, they are in high demand for farmers. This National Science Week (August 13-21) Melbourne Water is excited to share a project, that is underway, to breed more dung beetles.    
Karen Thomas is Melbourne Water's dung beetle expert. As part of her role as Regional Agriculture Facilitator, she has set up a Dung Beetle nursery network to speed up the distribution of new species and address gaps in the distribution of established species.  
Ms Thomas said the project is now getting to the exciting part, with success to be monitored from spring and into 2023.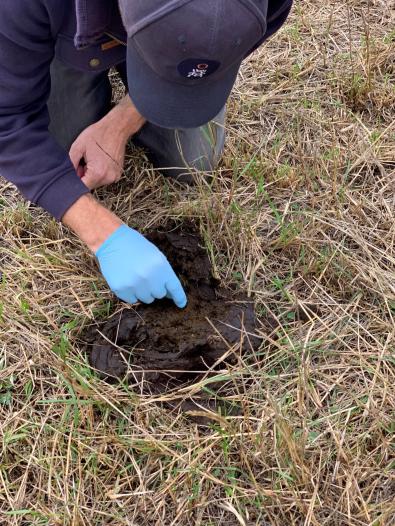 "There are 16 nurseries – or maternity wards - set up on Landcare and farming properties. Areas include Macedon, Yarra Ranges, Western Port, Mornington Peninsula and French Island," Ms Thomas said.  
"The purpose is to see how the Dung Beetles thrive in different environments and to boost numbers where breeding is highly successful.  
"Through the power of citizen science, volunteers will use the BioCollect app to report back with photos and observations from the nurseries. Together we will generate knowledge that will help farmers understand which species is most suited to their location." 
Dung Beetles are useful ecosystem engineers because they bury the dung of livestock. This means it is not lying around in paddocks, which reduces the number of parasite eggs and pasture fouling. If buried, the dung also becomes a natural fertiliser which supports pasture growth and soil health and can prevent nutrients from the dung polluting waterways.  
Ms Thomas said the project's success will be gauged by the number of Dung Beetles reared and released from the nurseries. 
"We put around 100 beetles in most of the nurseries and a four-fold increase would be fantastic.  
"The beetles will be shared with local landholders and to set up future breeding colonies. It is a win-win for everyone."  
This project will help Melbourne Water understand more about Dung Beetles while farmlands benefit from the ecosystem service they provide. 
National Science Week is Australia's annual celebration of science and technology and encourages younger people to be fascinated by the world we live in. 
Media Contact:   [email protected]