Hero Image

Legen-dairy outcome preserves history for Warrandyte community
A project to restore the old Warrandyte Dairy alongside the Yarra River in Melbourne's north east is now complete, securing its legacy for future generations.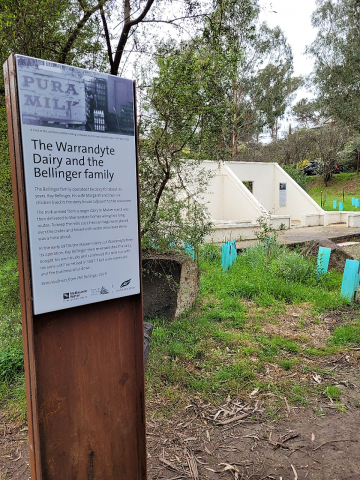 Through a partnership with Manningham City Council, Warrandyte Historical Society and the Warrandyte Community Association, Melbourne Water has renovated the 73-year-old site and installed interpretive signs detailing its history for the community.
Originally constructed to store milk for delivery, the Warrandyte Dairy closed in 1987 before the land and building was purchased by Melbourne Water to reduce flood risk to the community and preserve riverside land from development.
Melbourne Water's North West Regional Services Manager Emily Phillips said the local community had played a major role in Warrandyte Dairy's protection and preservation.  
"Melbourne Water is proud to deliver great community restoration projects through our long-lasting partnerships with our customers and community," Ms Phillips said.
"Working alongside council and community groups has allowed Melbourne Water to provide an inviting space for the community to enjoy along the river reserve and, importantly, preserve an important piece on Warrandyte's history."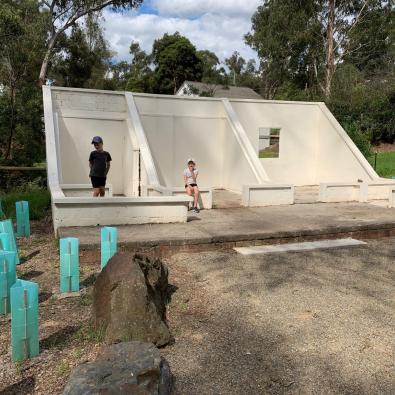 The Warrandyte Historical Society is pleased that remnants of the suburb's old dairy have been preserved.
"It was important for the Historical Society to retain the old dairy in some form because it serves as an historic reminder of when Warrandyte was a separate, self-sufficient township," said Valerie Polley, Warrandyte Historical Society.
"We commend Melbourne Water, Manningham Council and the community groups for their efforts to create this wonderful riverside asset for residents and visitors to enjoy."
After three decades in the hands of Melbourne Water, the process is underway to transfer the land and dairy to Manningham City Council to provide ongoing management of the site for the Warrandyte community.
The renovated Warrandyte Dairy is located on parkland along the Yarra River.