Hero Image

Leaving our legacy encouraging future environmental leaders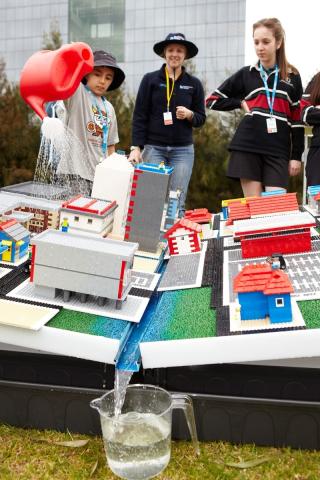 For more than a decade Melbourne Water has been proud of our role educating a generation of future environmental leaders.
Our involvement as major partner of the annual Kids Teaching Kids Conference over the past 15 years has allowed Melbourne Water to engage with thousands of students from schools right across Greater Melbourne.
Throughout the journey Melbourne Water has shared many important messages through KTK Conference.
Established in 1999, the Kids Teaching Kids program aims to raise awareness and drive action on local and global environmental issues through students, the next generation of leaders who will take collective responsibility for our future.
Melbourne Water's Community Engagement Manager Greg Bain said the KTK partnership aligned with our organisation's vision to Enhance Life and Liveability
"Over the years a number of Melbourne Water staff have presented at the Kids Teaching Kids Conference on a range of topics, from healthy waterways to the importance of finding alternative water sources," Greg said.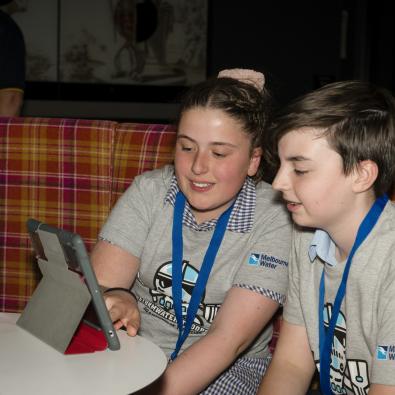 "Our aim has been to highlight the importance for community support of initiatives that enhance our vision around a sustainable future.
"By creating change at home, at school and in their communities, students have learned more about impact water has on our daily lives and contribute to the sustainability of our water future. We like to think that we've made an impact!
"Melbourne Water's involvement with the Conference ends this year and we thank Arron and his father Richard for their support and commitment and wish them all the best for future events."
KTK Founder and Ambassador Arron Wood thanked Melbourne Water for its long-standing support of the program.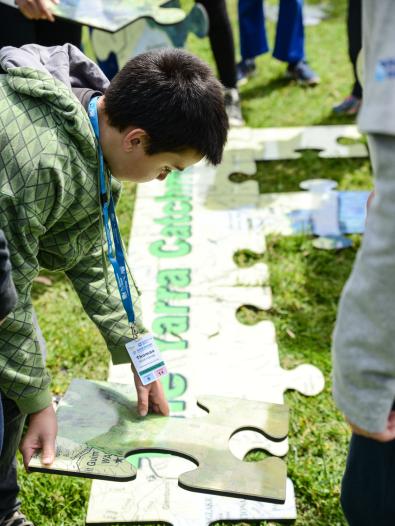 "What an amazing partnership it has been with Melbourne Water and Kids Teaching Kids.
"Thousands of students and teachers, hundreds of student-led workshops, on-ground environmental projects and the chance for our future environmental leaders to present to key decision makers - including many Minister's, Deputy Premier's and even the Victorian Premier over the years," Arron said.
"Thank you Melbourne Water for believing so strongly in the next generation and establishing a real legacy with the Kids Teaching Kids Program in Victoria.
"It has been truly special for my Dad and I to work with you over so many years."