Hero Image

Landscape award flows for Reimagining Your Creek projects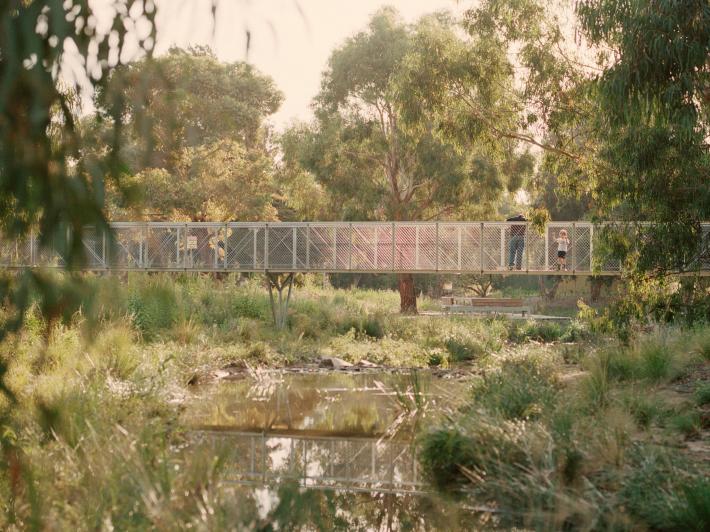 An innovative Melbourne Water program to restore city creeks and waterways into accessible and environmental community places has been recognised with a prestigious state award.
The Reimagining Your Creek program is winner of the Australian Institute of Landscape Architects (AILA) Victoria Award of Excellence for Infrastructure.
The projects involved are the revitalisation of Arnolds Creek in Melton and Blind Creek at Boronia.
Melbourne Water partnered with REALMstudios and Alluvium Consulting to carry out the environmental makeovers.
Reimagining Your Creek Program Manager Neil Featonby said a 1.4km section of Arnolds Creek and a 650m stretch of Blind Creek were transformed from concrete-lined channels into natural waterways.
"This has created natural and open spaces for the community to enjoy and we're delighted with the outcome for the creeks and surrounds."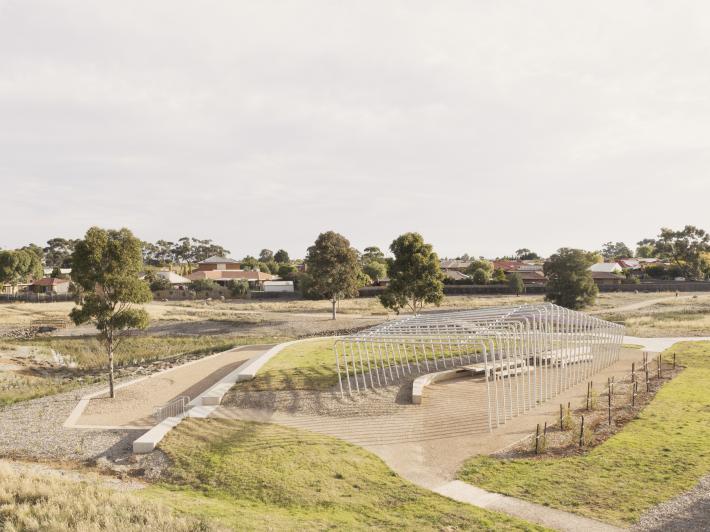 "It provides a way for people to re-connect with nature and their local waterway – the landscaping includes paths and bridges and we've planted more than 400,000 native aquatic and riparian plants. 
"This revegetation will also improve biodiversity along the creeks and offer welcome shade in hot months.
"Melbourne Water and the Reimagining Your Creek team are very excited to win this Award of Excellence for Infrastructure," Mr Featonby said.
Other projects in the pipeline as part of the Reimagining Your Creek program include Tarralla Creek in Croydon and Moonee Ponds Creek at Strathmore and Oak Park.
Melbourne Water's Reimagining Your Creek program is now shortlisted for the national Landscape Architecture Award to be presented in October.
Main image courtesy of Sharon Blance/Image Workshop