The fundamental principle underpinning the Drinking Water Quality Strategy is that Melbourne Water must continue to provide the community, with safe, secure world-class drinking water.
This is a functional strategy that outlines the initiatives and action programs required to deliver the following outcomes:
The community continues to receive safe, secure, affordable, world-class drinking water
'Source waters' are managed to ensure the provision of affordable and high quality drinking water now and into the future
Our customers understand and value our leadership and innovation in managing our drinking water sources.
Meeting the challenges
We will continue to provide the community with safe, secure world-class drinking water at the most economical means whilst meeting existing and future challenges:
maintaining existing system performance – ensuring our inherited legacy of a low cost/low treatment system is protected for current and future generations
growth – increasing risk of incursion on to closed catchment sources and also providing the opportunity to use economically-attractive alternative sources proving effective water quality controls are in place
climate change – impacting on the quality and availability of source water
changing regulatory standards – adoption of health-based targets will lead to enhanced examination of our system barriers and may lead to improvement requirements.
Download it
Want to know more? Download the Drinking Water Strategy:
You may also like...
An account of issues relating to water supply management and drinking water quality over the past financial year.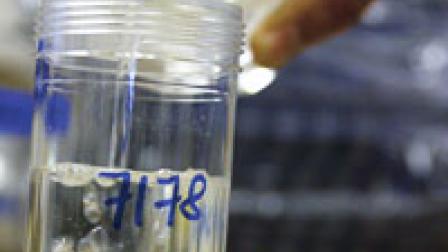 Melbourne has some of the highest-quality drinking water in the world. Learn how it makes its long journey to your tap.