Hero Image

Aerial Technology Puts Melbourne Water in the Picture as Most Innovative Company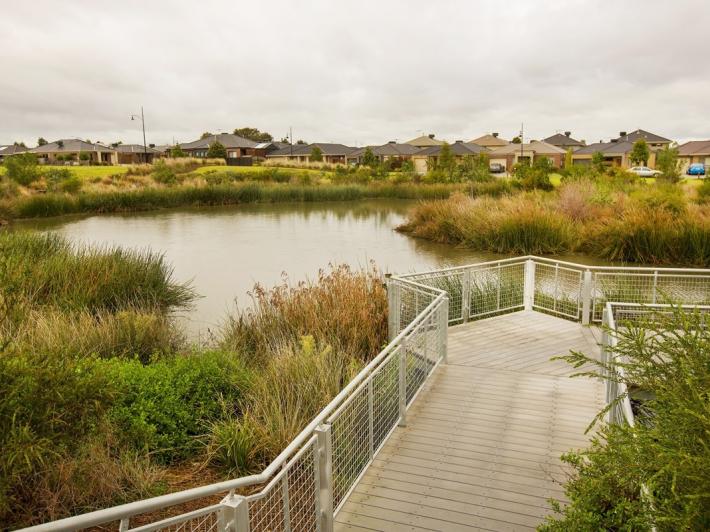 A pioneering approach to create and sustain healthy wetlands has secured Melbourne Water a fourth place ranking in the influential 2021 AFR BOSS Most Innovative Companies list.
Melbourne Water's Wetlands Analytics Visualisation Environment (WAVE) technology was chosen for its innovative approach to analysing aerial wetland vegetation photography and providing an instant report on growth and health.
For the third year in a row, Melbourne Water has featured in the top five list within the Government, Education and Not-for-Profit category.
Melbourne Water Managing Director, Michael Wandmaker, said it was an honour to be included in the Most Innovative Companies list especially as WAVE provides an invaluable tool for protecting Melbourne's wetlands.
"Wetlands are crucial to Greater Melbourne as they filter water and pollutants before entering local waterways. WAVE allows us to accurately count and monitor vegetation over time, which also helps us protect Melbourne's biodiversity," he said.
"Melbourne Water oversees construction of up to 30 new wetlands a year.
"Along with WAVE, we are constantly exploring new technology to improve the way our people work and create better environmental outcomes for Greater Melbourne communities," Mr Wandmaker said.
"Melbourne Water's WAVE technology highlights our commitment to excellence in research and innovation, and strengthens our reputation as an industry leader," he added.
Now in its 10th year, The Australian Financial Review and Boss Magazine annual Innovative Companies list assesses top innovations implemented in the past two years.
In 2021 more than 700 nominations were received across 10 industry categories from companies across Australia and New Zealand.
Judges measure the value of the problem an innovation solves, the quality and uniqueness of the solution, and the level of impact the innovation has.
The prestigious list is based on a rigorous assessment process managed by Australia's leading innovation consultancy, Inventium, and a panel of industry expert judges.
Media contact: Bradley Green – 0429 407 152
Wetlands guidelines

Looking to include a wetland in your development? Check out how our guidelines can help!

Drawings

Looking for a standard or concept drawing similar to your proposed development? Try these for a variety of previous drawings!